AgriNovus Indiana announces new hire expanding support in talent initiative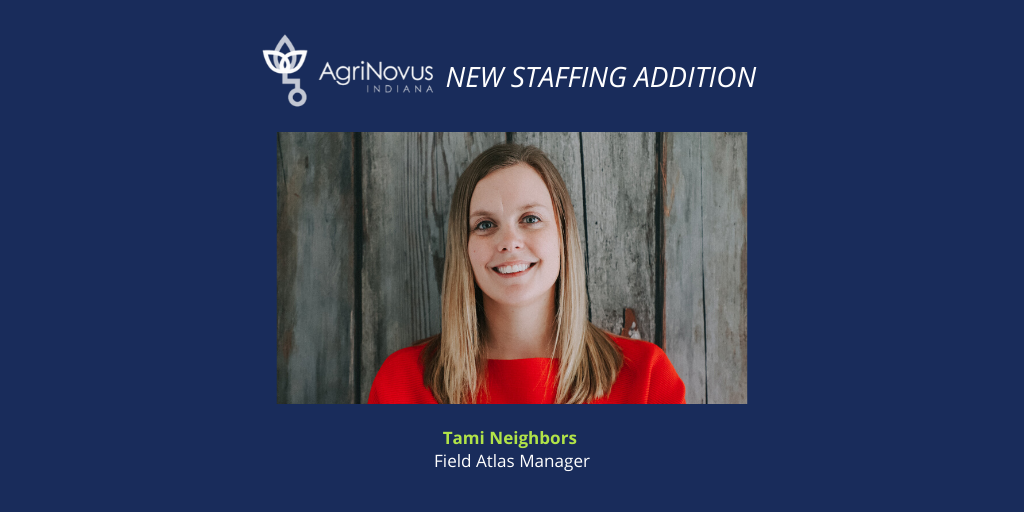 INDIANAPOLIS (October 29, 2019) — AgriNovus Indiana, the state's initiative to promote and accelerate the growth of the agbiosciences sector, announces a staffing addition to support its expanding talent-focused programming. Tami Neighbors will serve as Field Atlas manager and will continue the ongoing content development and promotion of the Field Atlas platform.
Field Atlas is a career exploration website for students to discover innovative careers in the agbiosciences that AgriNovus will release in early 2020. The platform will help build world-class talent by creating interest in agbioscience career opportunities.
"Adding to our team is a reflection of our emphasis and progress in our talent strategy and building a world-class talent pipeline," said Beth Bechdol, president and CEO of AgriNovus Indiana. "Tami's background of developing future talent through Indiana FFA and Purdue University, along with her personal investment and commitment to student success, will complement her role in managing, developing and promoting the agbioscience careers and industry-relevant skills needed in the Indiana agbioscience sector."
Neighbors has served in education and organizational-related roles with the Indiana FFA Association and as a student teacher university supervisor for Purdue University. She started her career as the agricultural educator at Mr. Vernon High School and most recently as the strategic coordinator for Adult Ministry.
Neighbors graduated from Purdue University with a Bachelor of Science in Agricultural Education and has taken graduate courses in Educational Assessment and Political Perspectives on Education at Indiana University-Purdue University Indianapolis. She credits herself as a lifelong learner and educator.
About AgriNovus Indiana
AgriNovus Indiana is the state's initiative focused on advancing the agbiosciences sector as a nationally recognized leader through education, research and talent development; strategic collaborations among corporations, industry associations, government and universities; the creation and support of new companies; and branding and targeted promotions to elevate the sector. AgriNovus Indiana is part of the Central Indiana Corporate Partnership (CICP), an effort dedicated to the region's continued prosperity and growth. To learn more about AgriNovus Indiana, visit www.agrinovusindiana.com/ 
Media Contact:
Libby Fritz
Phone: 574-595-5154
Email: lfritz@agrinovusindiana.com