QUADRANT
Coming December 6, 2023
at VisionLoft Stutz in downtown Indianapolis!
Indiana's strength at the intersection of agbioscience and life sciences holds tremendous opportunity for innovation and growth. On the heels of ARI (Applied Research Institute) securing Indiana as a Regional Technology and Innovation Hub, join us for a special QUADRANT collaboration with Biocrossroads' FrameWORX series. We will examine the interconnection among people, animals, plants and their shared environment, and Indiana's opportunity to lead in this space.
Registration | 3:30 – 4:00 PM
Program | 4:00 – 5:00 PM
Networking | 5:00 – 6:00 PM
What is QUADRANT?
Each of four parts of a sphere or area … think:
Ag + Tech + Entrepreneur + Researcher or Food + Bio + Student + Investor.
We will continue to build the agbioscience community by creating a venue to meet new people, share ideas and form powerful relationships.
#agbioscience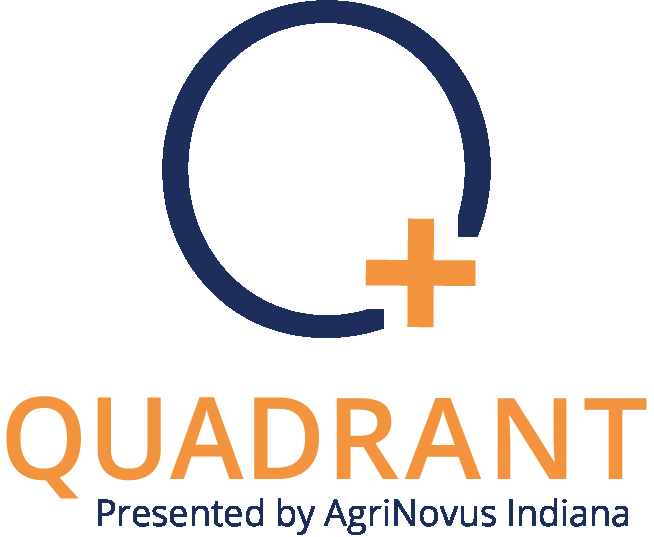 We can't wait to see you in 2023! QUADRANT will be hosted at:
VisionLoft Stutz
1060 North Capitol Avenue
Indianapolis, IN 46204
QUADRANT 2023 Dates:
December 6, 2023 (RSVP Here)
2023 Sponsors
Gold Sponsors