Quadrant is…
each of four parts of a sphere or area … think
Ag + Tech + Entrepreneur + Researcher or Food + Bio + Student + Investor.
We will continue to build the Ag + Bio + Science community by creating a venue to meet new people, share ideas and form powerful relationships.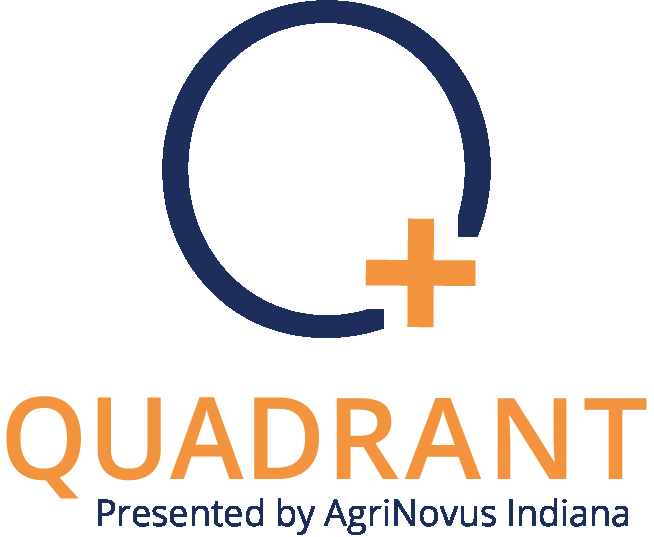 08.25.21 Quadrant…
For August's QUADRANT, Indiana isn't just having a moment in #agtech — we are building a monster. QUADRANT went all in on the state's innovation ecosystem for agtech, opportunities for collaboration and putting our foot on the gas pedal to become a global leader in this space.