Quadrant is…
each of four parts of a sphere or area … think
Ag + Tech + Entrepreneur + Researcher or Food + Bio + Student + Investor.
We will continue to build the Ag + Bio + Science community by creating a venue to meet new people, share ideas and form powerful relationships.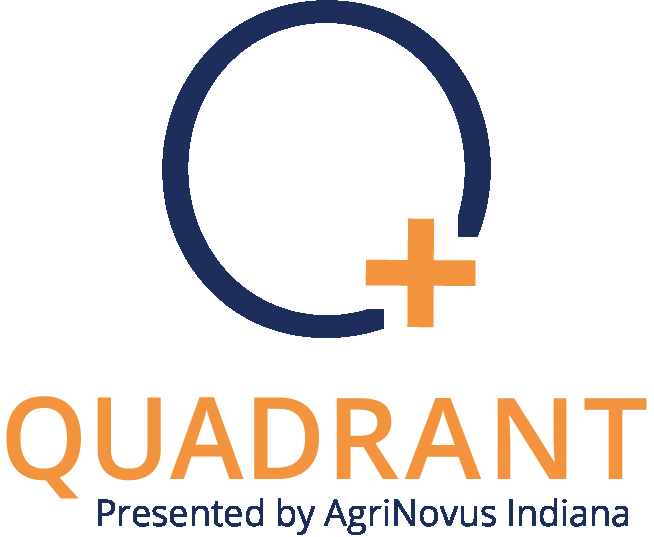 10.15.21 Quadrant…
QUADRANT is joining Purdue University's Plant Science Moves 2.0 Networking event. Join us for a conversation about the future of plant science and Indiana's strong position to lead the charge from 4:00 – 5:00 PM. In addition, Purdue will host tours of the new Convergence Center, demonstrations from GRYFN, updates from Purdue Research Foundation and more.