QUADRANT
Coming July 19, 2023
at VisionLoft Stutz in downtown Indianapolis!
Pitchbook reports more than 100 agtech companies were acquired in 2022 and this year is on pace to top that total. The market isn't far from historic levels, but the question remains: is 2023 the year that agtech consolidation accelerates? Join us to take a closer look at where this innovation economy sits today, the underlying banking system's significant challenges of late and Indiana's opportunity to seize momentum in agtech.
Registration | 3:30 – 4:00 PM
Program | 4:00 – 5:00 PM
Networking | 5:00 – 6:00 PM
What is QUADRANT?
Each of four parts of a sphere or area … think:
Ag + Tech + Entrepreneur + Researcher or Food + Bio + Student + Investor.
We will continue to build the agbioscience community by creating a venue to meet new people, share ideas and form powerful relationships.
#agbioscience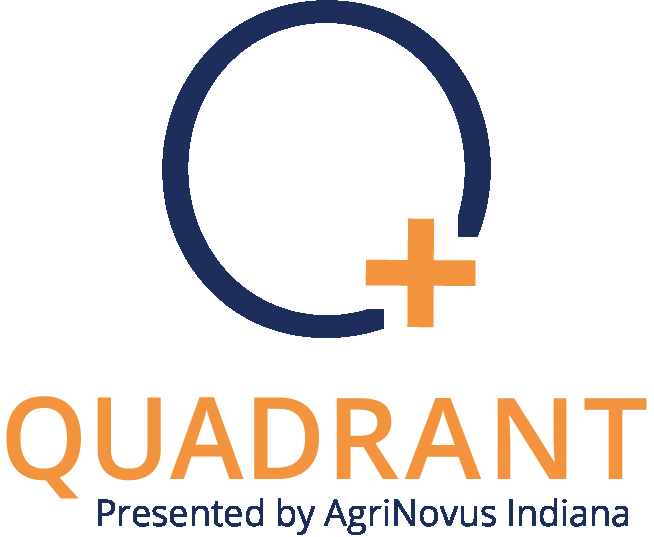 Miss our May event? Check it out here!
2023 Sponsors
Gold Sponsors