Attend an
Event
Explore events
that support the agbiosciences, entrepreneurs and talent development over the course of the year.
Sign Up
Keep up to date on our latest events
theplaidagency
2020-09-22T16:15:31-04:00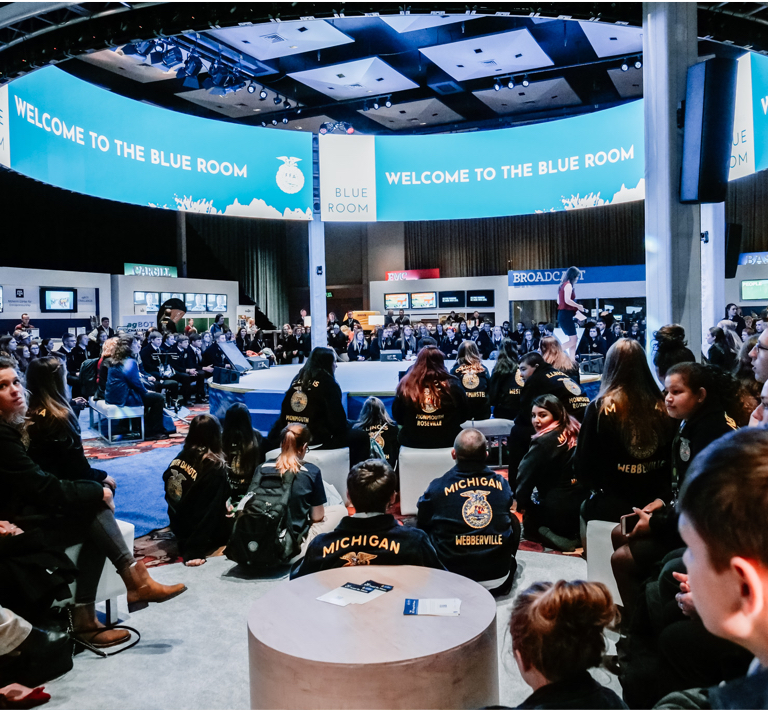 National FFA Blue Room
October 27 – 30, 2020
The National FFA Blue Room is a cutting-edge space that focuses on experiential learning and provides thought-provoking exposure to the convergence of agriculture, technology, human health, engineering and more. It is presented by AgriNovus Indiana and Microsoft.