Producer-Led
Innovation Challenge
Congratulations Aker Technologies!
Their winning solution provides software to improve the workflow of soil analysis, enabling producers access to soil zones and operational analysis that are custom to their farm. Using Aker's soil mapping zonification technology, and an integration with a DIY soil sampling probe and analysis startup, producers are able to make better informed, more precise decisions when it comes to inputs that ultimately lower their risk to insurers and lenders and increase their savings by 43 percent. They receive $25K to help commercialize their solution!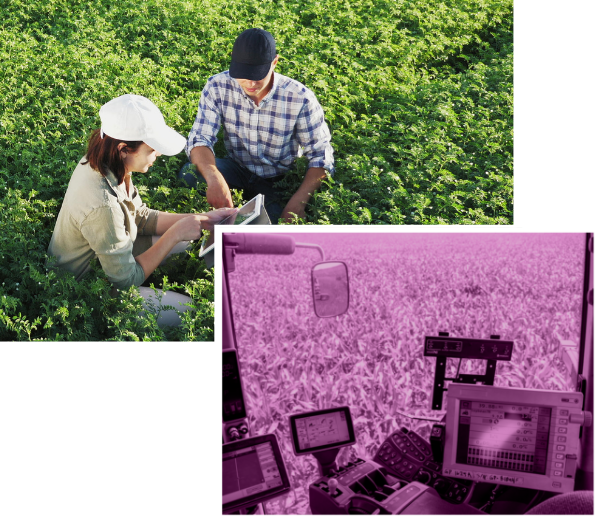 Indiana's AgTech Innovation Challenge!
Innovation and Sustainability
The Producer-Led Innovation Challenge empowers innovators with a Producer view of current on-farm challenges and provides a $25,000 grand prize to the team who creates the most effective solution. Want to learn more about the Challenge? Connect with Geoff Zentz, our Senior Director of Innovation.
Farming operations collect thousands of datapoints using farm management systems, financial software, tax statements and complex spreadsheets. Despite the cadence in which this data updates, it paints a full picture of where a farm has been, where it stands today and where it can expect to go in the future.
The 2022 Producer-Led Innovation Challenge presents an opportunity for entrepreneurs, students, technologists, academics and agtech companies to develop a solution that optimizes existing on-farm data, creating a farmer-focused platform that:
1
Integrates and aggregates already existing data sets to increase accessibility and farmer usage;
2
Builds a trusted source of accurate data for on-farm operational, financial, and tax usage while also creating actionable insights for current and future farm management.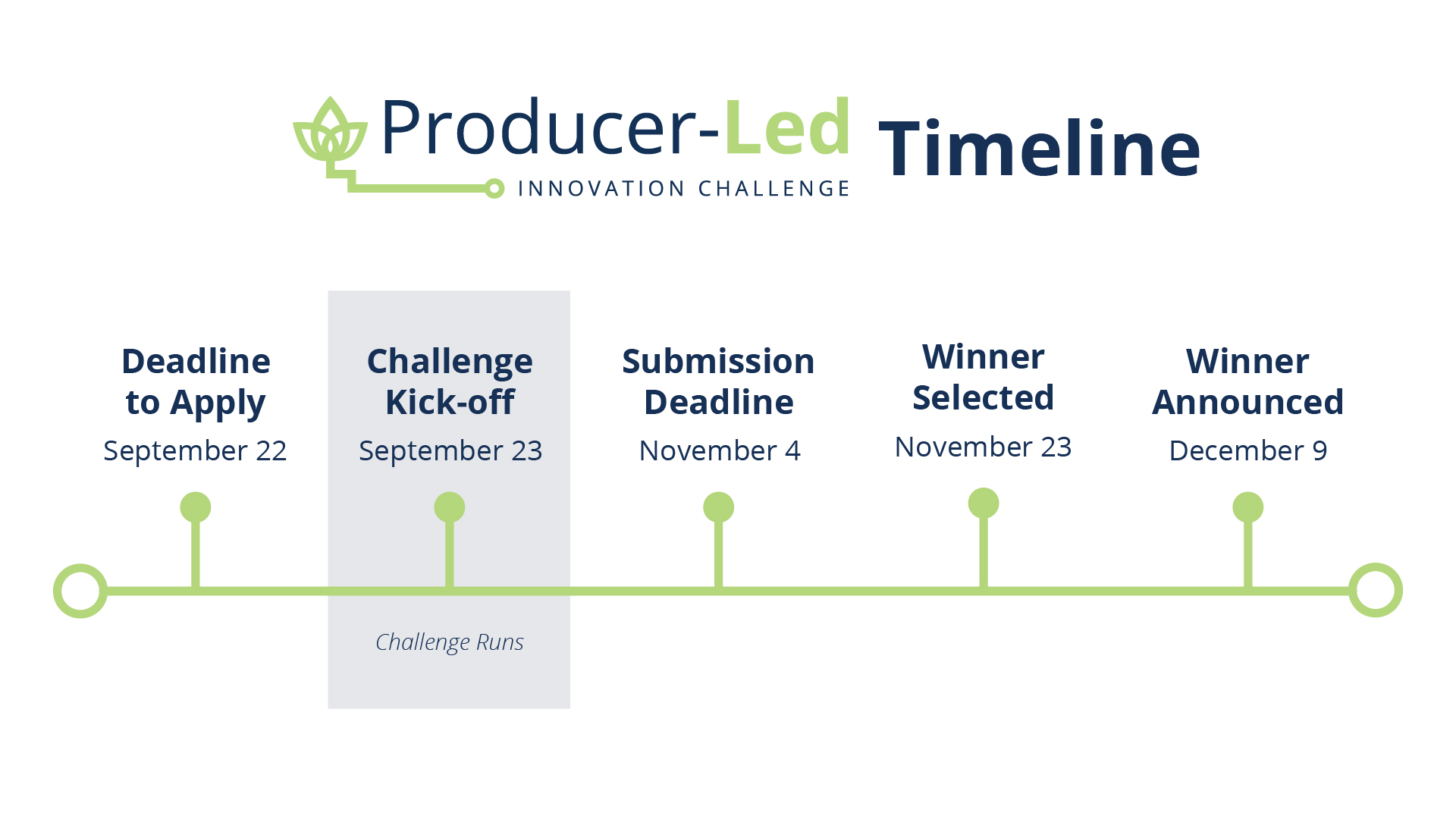 Have Questions? Watch Here.