Secrets To Success: How Next-Gen Agtech Startups Are Building A More Sustainable Future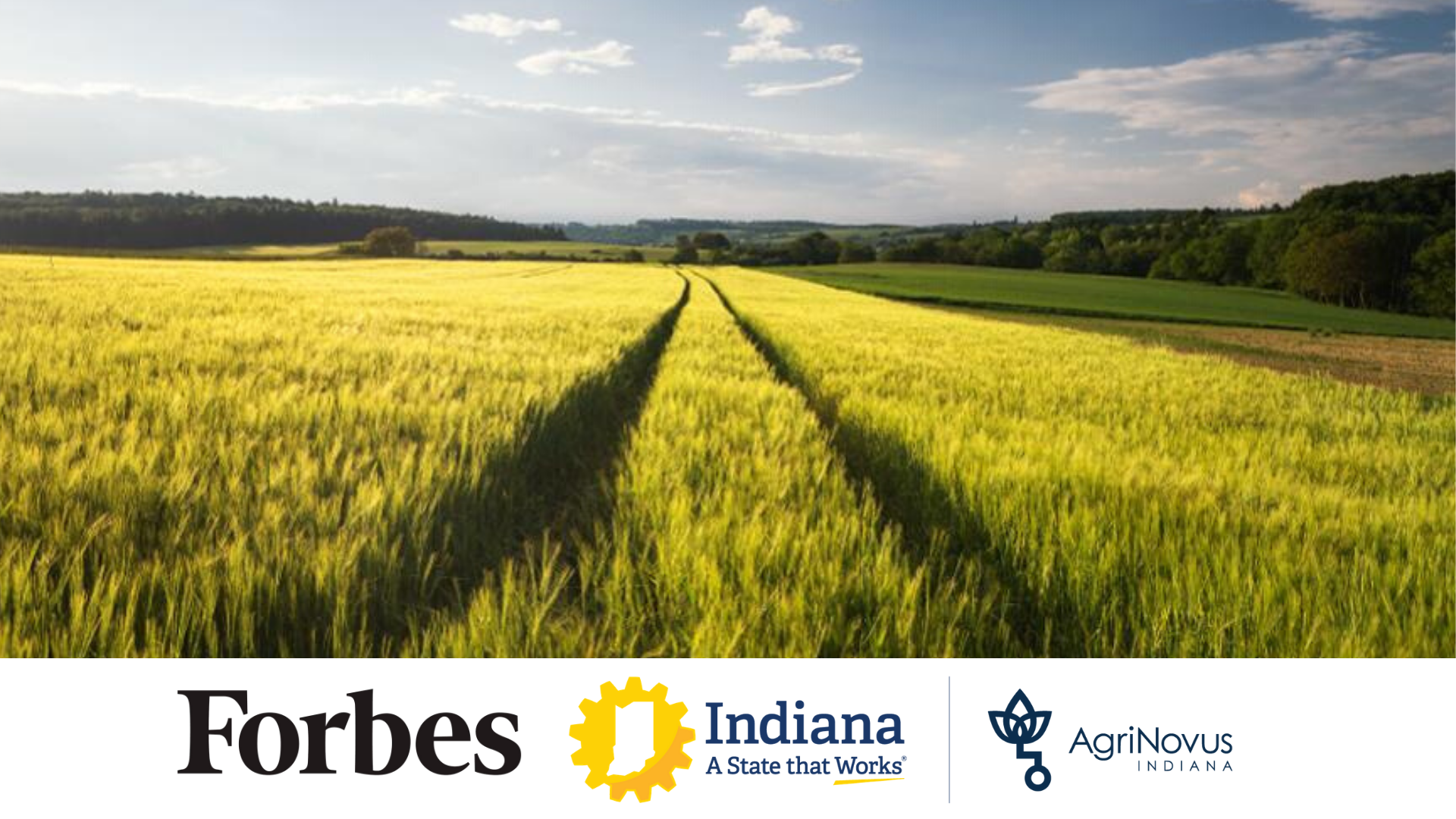 A common theme across panelists and attendees was just how much the industry is full of surprises.
"There's a lot that goes into agtech, and a lot of times it's not what you expect," says Beth Bechdol, CEO of AgriNovus Indiana, the state's initiative dedicated to promoting and accelerating the growth of the agbioscience community.
One eye-opener is just how much environmental impact a more efficient agriculture industry could deliver. Eighty percent of consumptive water use in the country comes from agriculture. Food waste accounts for 8% of all man-made greenhouse gas emissions. And declining bee populations threaten global food security.
Agtech startups have been quietly generating solutions to these issues and others, and at the Forbes Under 30 Summit, some of the leading voices in the industry explained why their ideas have the potential for real, meaningful change.
"It's kind of this secret ninja approach to climate change," says Daniel Kurzrock, cofounder of ReGrained, which upcycles grains used in beer making. "Because nobody, on either side of various partisan battles, is in favor of food waste. And there are a lot of really great, for-profit business cases for the food waste world."
The same is true of water conservation, biodiversity, farming efficiency and more.
"When looking at our large global challenges, whether that is climate change, food security or sustainability, among others, you can look to the agbiosciences for solutions," says Bechdol.
At the Forbes Under 30 Summit, several entrepreneurs shared some of their secrets to agtech success and how they are working to find solutions to our global challenges.
Look Locally To Solve Global Problems
Nicole Lindsey and Timothy Paule identified an issue in their hometown of Detroit—more than 175,000 vacant lots full of weeds—and they found a solution with potentially global effects. Their nonprofit, Detroit Hives, is turning those lots into urban bee farms with community programming.
"These vacant lots provide food security for our pollinators, and in return, they create food security for us," says Lindsey. Now they're part of a global, bee-saving movement.
Finding global solutions by identifying local problems is pervasive in agtech. Randall Schwartzentruber, cofounder of feed bin sensor company BinSentry, learned about the need for a way to monitor grain levels at farms when talking to a local feed mill owner.
"He told us that this is a universal problem, truly worldwide," Schwartzentruber says. "I spent four hours on Google and did not find the right solution. That's when we realized there was a need for a sensor-based solution."
Two other standouts: Jessica Iclisoy, who founded her industry-changing California Baby skincare line because she wanted better products for her own son; and Kasper Kastoft Nielsen, who launched the food-waste-fighting meal delivery service YourLocal when trying to address restaurant waste in Copenhagen. Nielsen expects that the app will be available in the United States within three years.
Protect The Vision With Strategic Funding
When Iclisoy was starting California Baby, one of her biggest challenges was the lack of a bio-based preservative. The issue held back the entire natural skincare industry. She asked manufacturers to make one for years with no luck. So she made one herself—after more than six years and millions of dollars. That, she says, is one of the many things California Baby couldn't have done with profit-focused investors, which is why she bootstrapped her operations.
"I needed time to solve those problems," she says. "If I'd had investors, my job would have been battling them instead of being out there solving problems."
That's not to say bootstrapping is the only option. Artemis, a cultivation management software platform, has raised $12 million in venture capital. The key to success, says founder Allison Kopf, was being choosy.
"What you're looking for when you're seeking out funding, especially for the first time, is a good partner," she says. "Somebody who understands the business. Someone who is patient."
Ellie Symes, founder of the Indiana-based hive analytics firm The Bee Corp, struck a balance with a diverse set of funding that has protected her ownership while allowing the startup to scale.
"One of my favorites has been grant funding," she says. "Grants are usually nondilutive, so you don't give up ownership, which is the most attractive thing. It's one of my favorite ways to extend runway."
Balance Idealism And Practicality
When you're in the business of solving global problems, it's easy to let idealism hamstring success. When ReGrained started out, the startup developed fully compostable packaging to avoid adding to the issue of plastic waste.
"Most food companies are actually in the future trash business," says Kurzrock. He wanted to be different. But when his company grew and deliveries expanded, the compostable packaging meant food went stale on the truck.
"Our efforts to not create packaging waste created food waste," he says. Because food waste is ReGrained's mission, he switched to conventional packaging. It wasn't an ideal choice, but he had to leave sustainable packaging technology for another company to solve.
Similarly, YourLocal leverages restaurants' existing packaging to help avoid waste and deliver the last meals of the day to customers at a discount. Sometimes that packaging isn't sustainable, but Nielsen's calculus is that utilizing it is better than letting prepared food to go waste.
Let Passion Drive Growth
"Agtech is easy to get passionate about," says Schwartzentruber of BinSentry. "Find something that you're passionate about that really creates value in the world. In agtech, there's a lot of opportunity to build things that solve real problems."
Karen Schuett, cofounder of Livestock Water Recycling, did exactly that when figuring out how to turn manure into potable water. "There's nothing more exciting than manure," she says. "People don't find that very glamorous, but it's so glamorous. We're working with farms to create a more sustainable food system so people can continue to eat healthy food as the population grows."
That kind of enthusiasm has driven the development of every agtech startup featured at the Forbes Under 30 Summit. And it's easy to see why. Between them, they're working to reduce food waste, conserve water, create operational efficiencies in indoor farming and feed mill deliveries, save bee populations, and eliminate harmful chemicals from skincare products.
"What is great about these Under 30 agbioscience leaders is that they each bring their passion and their technical expertise to the agbiosciences," says Bechdol. Some are trained in tech, IT and data while others bring strong science and business backgrounds to their startups. This is what makes this sector so exciting and cutting-edge."
The opportunities extend even beyond those. And thanks to changing consumer behaviors, the market is well-positioned to support new ideas.
"It's really exciting now that consumers are using their wallets to say that they care about it," says Ben Chesler, cofounder and chief innovation officer of food-waste-focused grocery delivery service Imperfect Foods. "People are really interested in supporting businesses that are reducing waste."
Pair solving big, global issues with big market demand, and it's easy to see how so many agtech companies are leveraging their passion to achieve success.