Quadrant Returns! Wednesday, February 24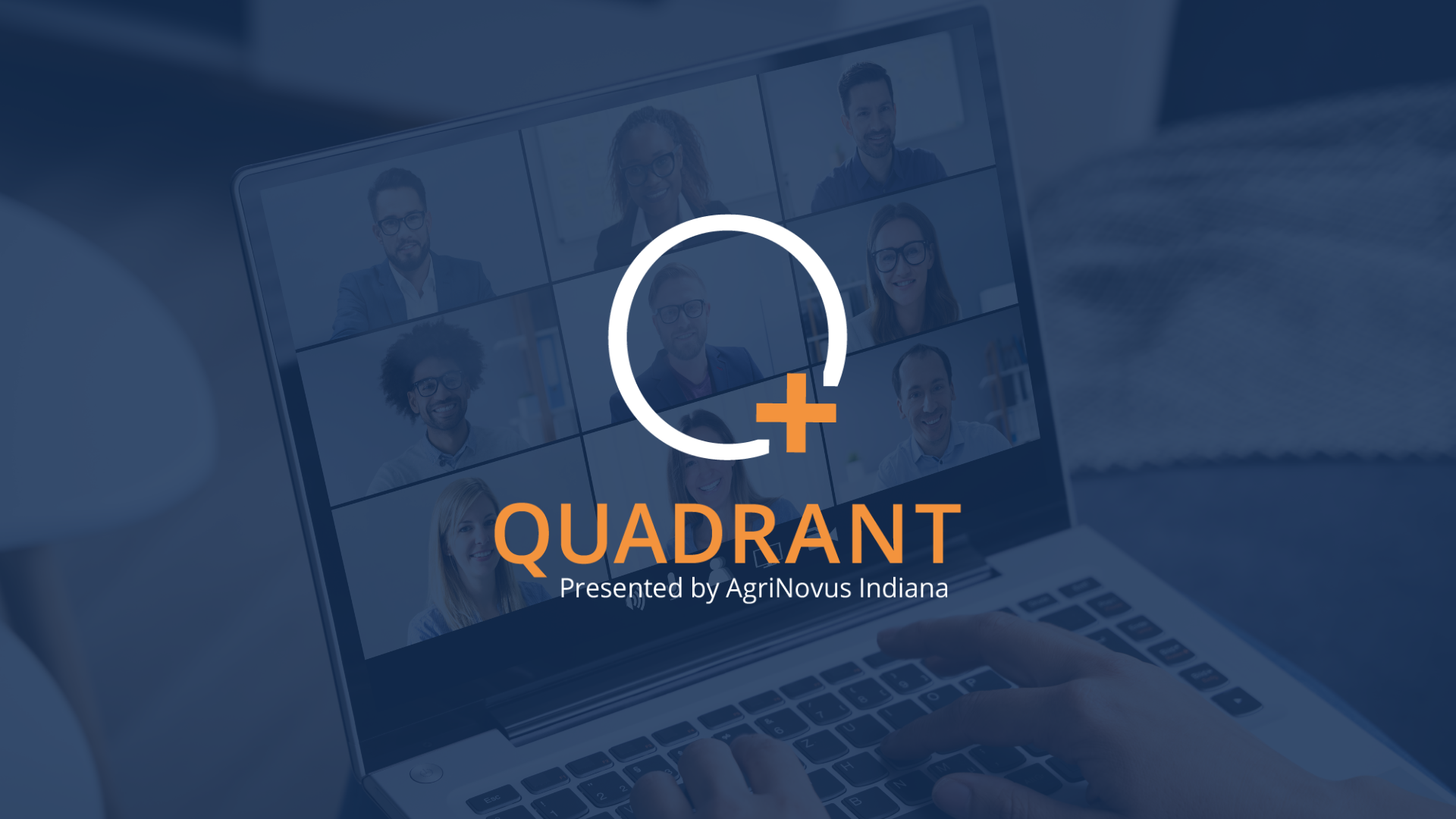 After almost a year, QUADRANT is BACK (virtually)!
Quadrant, a now quarterly convening series aimed at bringing together a diverse group of professionals to further connect Indiana's agbioscience community, returns this month!

AgriNovus recently released Resilience Through Disruption, a study that examined Indiana's food supply chain and the effects of a global pandemic. Hear from researchers, producers and startups that are working in the food supply space amidst a quickly changing environment.
Read the study here.
Join us on Wednesday, February 24 from 1:00 – 2:30 PM!
Now held in a virtual venue, this won't be your typical online gathering… we will use an engaging platform that is a video-first virtual event space that fosters real-time collaboration and networking.

Program Timing: February 24
1:00-1:15 PM Networking
1:15-1:30 PM Introduction
1:30-1:45 PM Startup Presentation: Market Wagon
1:45-2:15 Panel Discussion
2:25-2:30 Networking