AgriNovus Indiana Names Former gener8tor, E-Commerce Veteran to Lead Agbioscience Innovation Challenges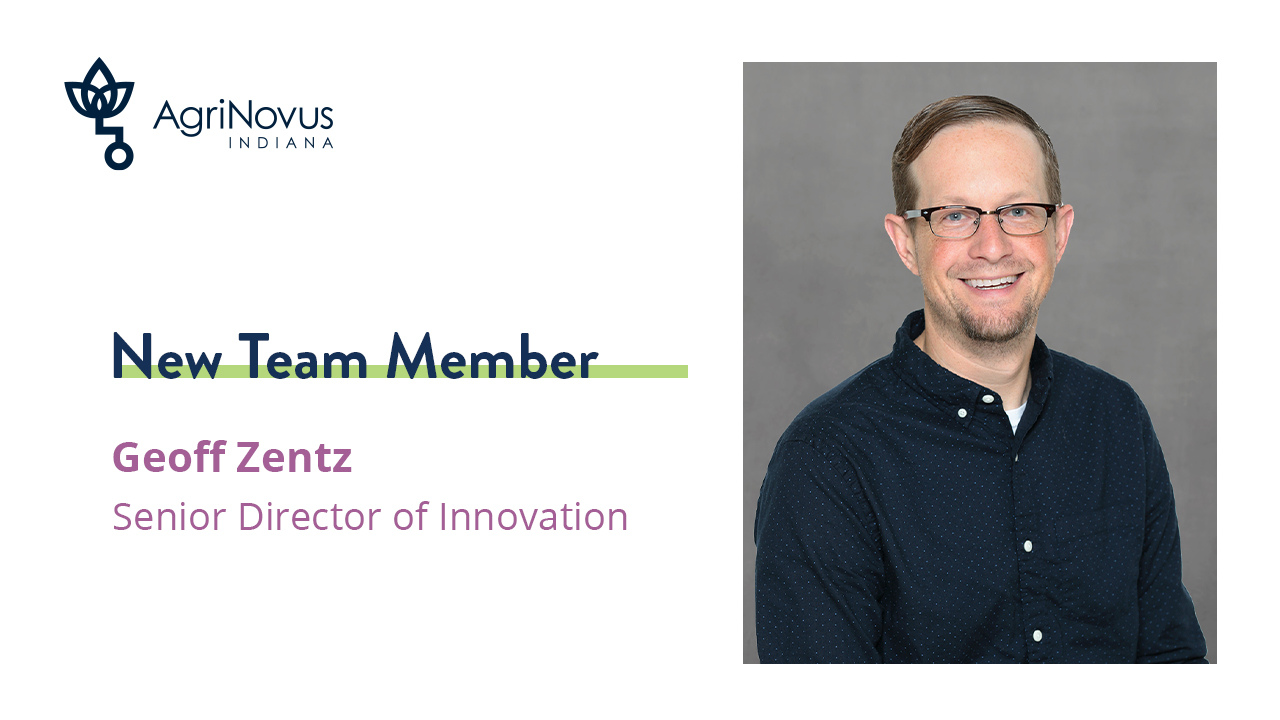 AgriNovus announces today that former gener8tor and e-commerce veteran Geoff Zentz will lead AgriNovus' innovation programming as its new senior director of innovation.
Zentz, who joins AgriNovus after founding gener8tor's gBeta agbioscience startup accelerator and managing all gBeta startup programs in Indiana, will lead AgriNovus' Innovation Challenge programs aimed at inspiring entrepreneurship, ranging from tech-enabled hunger relief to on-farm innovation.
"The global agbioscience economy is experiencing rapid change, driven in large part by adoption and availability of technology across nearly every audience – from businesses to consumers," said Mitch Frazier, president and CEO of AgriNovus Indiana. "Geoff's experience driving consumer-led innovation provides AgriNovus and our members even more horsepower to accelerate innovation to fuel the economy of tomorrow."
Prior to gener8tor, Zentz held roles at Up Nest, One Click Ventures and SHS International, Inc. He serves on the board of directors for Leadership Johnson County and is a graduate of Franklin College.
"Accelerating innovation in the agbiosciences is critical to AgriNovus' mission to add $4 billion to the state's agbioscience economy by 2024," said Geoff Zentz, senior director of innovation for AgriNovus. "I am excited to be joining a team laser-focused on finding solutions that solve critical issues such as hunger, sustainability, economic growth and beyond."
One of Zentz's first endeavors will center on accelerating tech-enabled innovation to improve food access for those receiving federal Supplemental Nutrition Assistance Program (SNAP) benefits. Branded HungerTech, the program will identify gaps in the current online SNAP system and use an Innovation Challenge to crowdsource a solution to provide a mobile-first assistance program that enables food insecure people to access high-quality nutrition regardless of their location.
"HungerTech is the first of many programs that could improve tech-enabled food access for the more than half a million Hoosiers experiencing food insecurity and add to the state's $29 billion value-added food and nutrition industry," Frazier said.
The addition of Zentz brings the AgriNovus team to a total of six team members dedicated to growing Indiana's agbioscience economy.