Inside INdiana Business: Soy-based Mulch, Playground Surfacing Wins Soybean Competition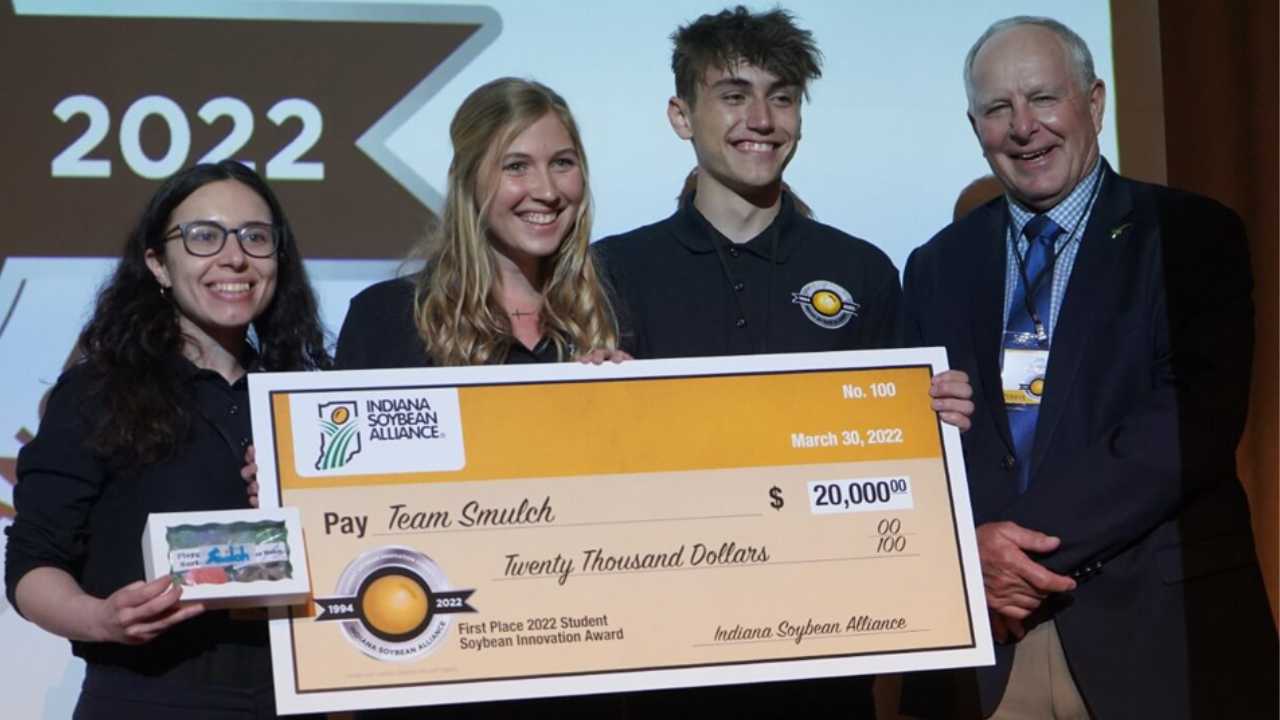 From a humble soybean, a team of Boilermakers has sprouted the idea for "Smulch." Comprised of Indiana soybeans, the rubber-like material could be used to make gardening mulch or soft playground surfacing, eliminating potentially toxic materials used in the traditional versions of both products, says Team Smulch. The student trio captured the $20,000 top prize at the annual Student Soybean Innovation Competition, where students harvest new ideas to drive consumption of the crop.
Many conventional mulch products—both for landscaping and gardening—contain chopped pieces of rubber from recycled tires. The soft, buoyant surfacing used on playgrounds also contains "crumb rubber" made from grinding recycled tires, which is causing alarm.
The U.S. Consumer Product Safety Commission is currently assessing the risk to children from playground surfaces containing tire crumb, as they may get the surfacing in their mouth or on their hands. Additionally, the Centers for Disease Control and Environmental Protection Agency are studying the chemical characteristics of recycled tire materials related to exposures on artificial turf athletic fields.
"[Tires] are made from really bad plastic and can eventually cause a carcinogen effect," says Zuhal Cakir, a Purdue University chemical engineering PhD student on Team Smulch. "It's really bad, especially for kids playing on the playground, or even garden settings where [the toxins] can transfer [from mulch] to the vegetables and eventually affect our health. We need healthier and non-cancer related products on the market that we can use in these settings."
Read the full story here.