AgriNovus Indiana Hires Career Success Manager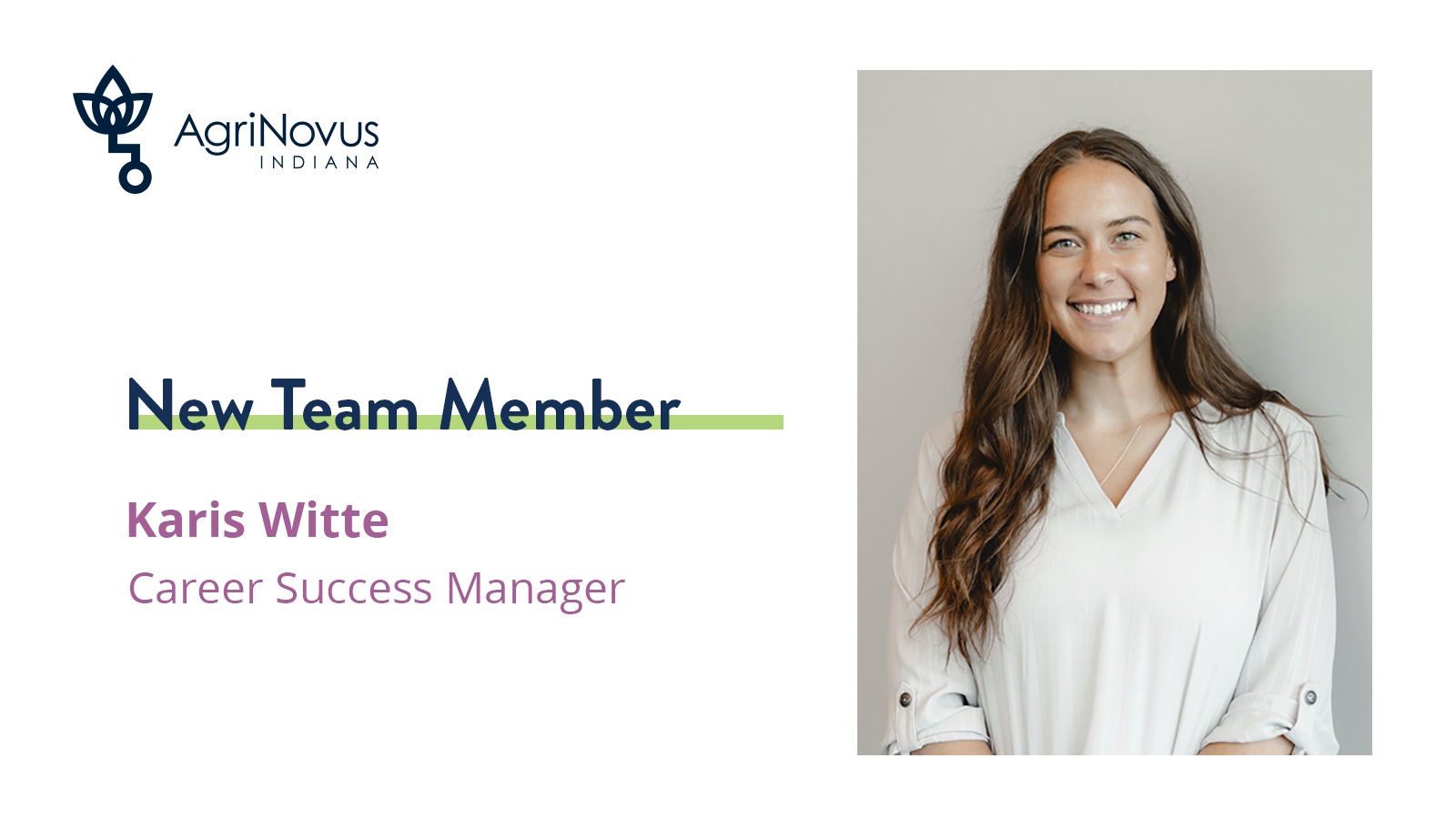 AgriNovus today announced that Karis Witte will serve as its new career success manager, a role aimed at fostering connections between academia and industry to attract next-generation talent to agbioscience careers.
Witte, who joins AgriNovus from TEKsystems, will lead AgriNovus' career exploration platform, Field Atlas, and its on-campus student ambassador program; both resources are designed to connect students to careers and companies hiring in traditional and allied agbioscience roles.
"As AgriNovus continues its bold ambition to grow Indiana's agbioscience economy, building a high-caliber talent pipeline is critical to our success," said Mitch Frazier, president and CEO of AgriNovus Indiana. "Karis' experience in connecting talent to roles that best align with their strengths, coupled with her dedication to helping young people succeed, makes her a great fit for our team."
Prior to her work at TEKsystems, Witte received her bachelor's degree in business communications from Purdue University. She also served as vice president of engagement for College Mentors for Kids, Inc. and is an active volunteer at Partners for Animal Welfare Society.
The addition of Witte to the AgriNovus team comes aligned with the fall school semester and a new class of Field Atlas Ambassadors. To learn more about Field Atlas, click here.