IndyHub and Central Indiana Corporate Partnership Team Up to Engage Young Talent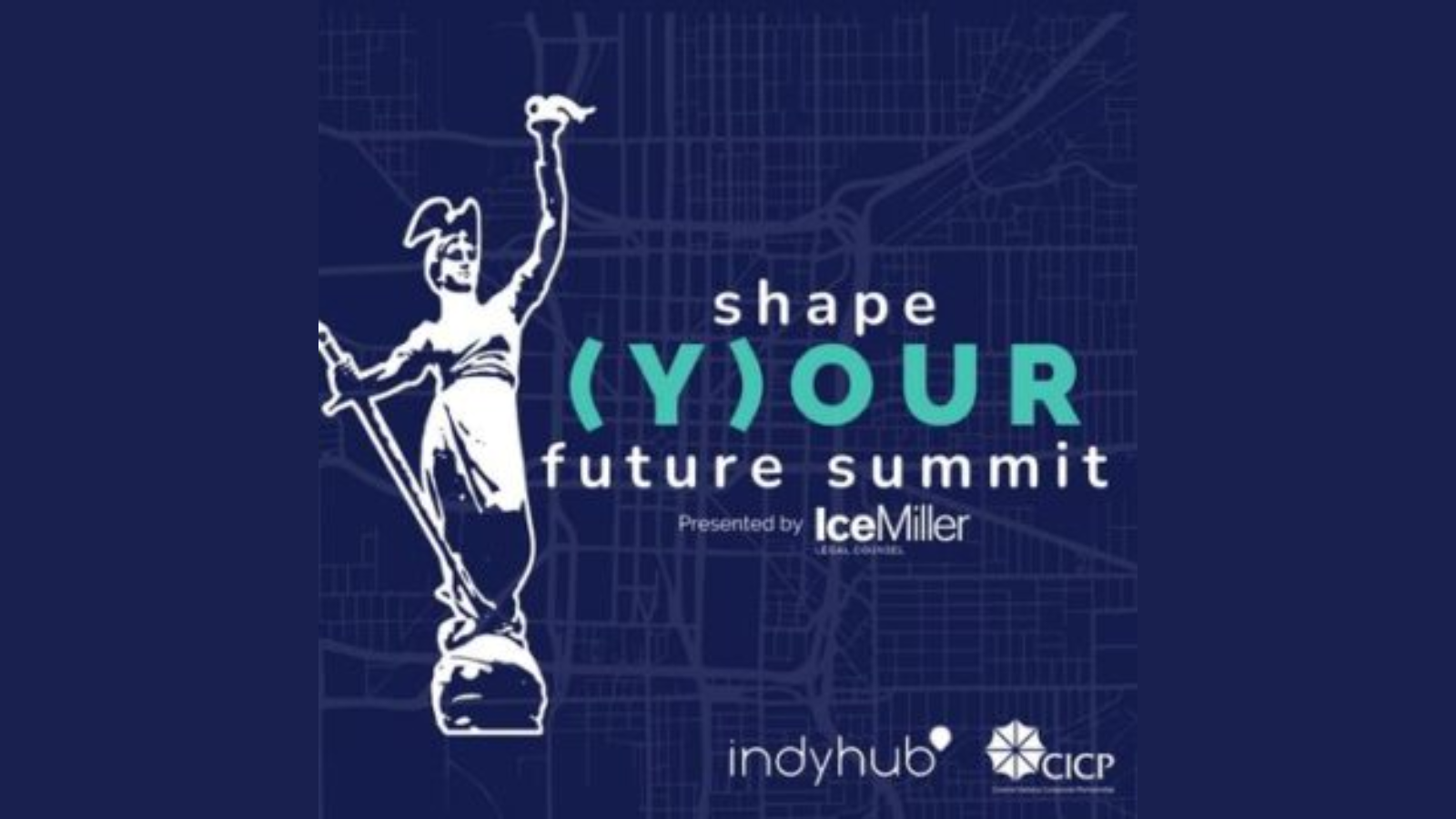 SHAPE (Y)OUR FUTURE SUMMIT will cover Indiana's industries of the future, importance of talent, and civic-oriented discussions on Nov. 14, 2023
On Tuesday, Nov. 14, IndyHub and the Central Indiana Corporate Partnership (CICP) will bring together the next generation of Hoosiers to discuss important topics related to the future of the Indy region at a new, free conference – the SHAPE (Y)OUR Future Summit presented by Ice Miller. This event designed for Millennials and Gen Z will be at The AMP at 16 Tech and will include discussions on Indiana's talent and workforce needs, the state's industries of the future, public transportation and mobility, sustainability and environmental issues, and more.
"SHAPE (Y)OUR FUTURE is going to be one of the best opportunities to learn about the various aspects of what makes our city and state special," said Al Carroll, president and CEO, IndyHub. "It will also include ways for young people to ask questions and share their ideas on how to make Indianapolis a more vibrant place to live, work and plant roots. We want to ensure that they are shaping their future as well as that of our community."
Attendees will also learn about the advanced industries that drive Indiana's economy. CICP's talent and industry sector initiatives, AgriNovus Indiana (agbiosciences), Ascend Indiana (talent and workforce development), BioCrossroads (life sciences), Conexus Indiana (advanced manufacturing and logistics) and TechPoint (tech) will each have sessions to go deeper into these important sectors and the jobs and opportunities in each.
"Advancing the key sectors of Indiana's economy and developing our talent and workforce are core to the success of our community, and this event puts those two topics at the forefront of a very important audience," said Melina Kennedy, CEO, Central Indiana Corporate Partnership. "It's a natural fit for CICP and IndyHub to work together to help young people learn what makes this a special place to live, work, play and learn."
In addition to the speaker and panel sessions, the day will include a networking session and the Taste of the AMP.
The event is free to attend, and all are welcome. REGISTER HERE. Learn more about the panelists/speakers at https://indyhub.org/program/summit/.