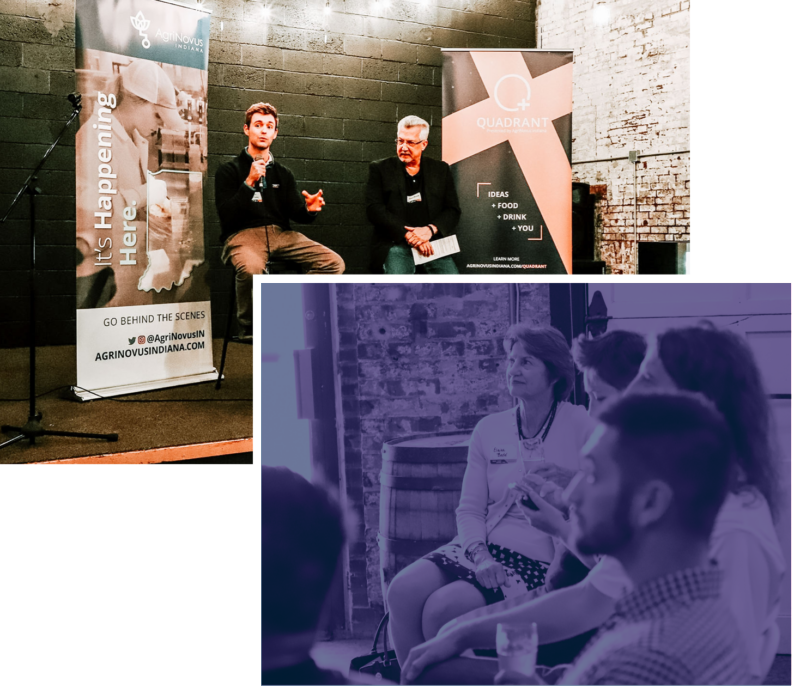 02.24.21 Quadrant…
Each quarter, QUADRANT will a feature accomplished industry experts or notable thought leaders who, in an intimate and conversational virtual setting, will share personal and professional experiences about the importance of community and collaboration, as well as emerging agbioscience and other innovation and technology trends.
Quadrant is…
each of four parts of a sphere or area … think
Ag + Tech + Entrepreneur + Researcher or Food + Bio + Student + Investor.
We will continue to build the Ag + Bio + Science community by creating a venue to meet new people, share ideas and form powerful relationships.