Quadrant is Coming! Wednesday, May 26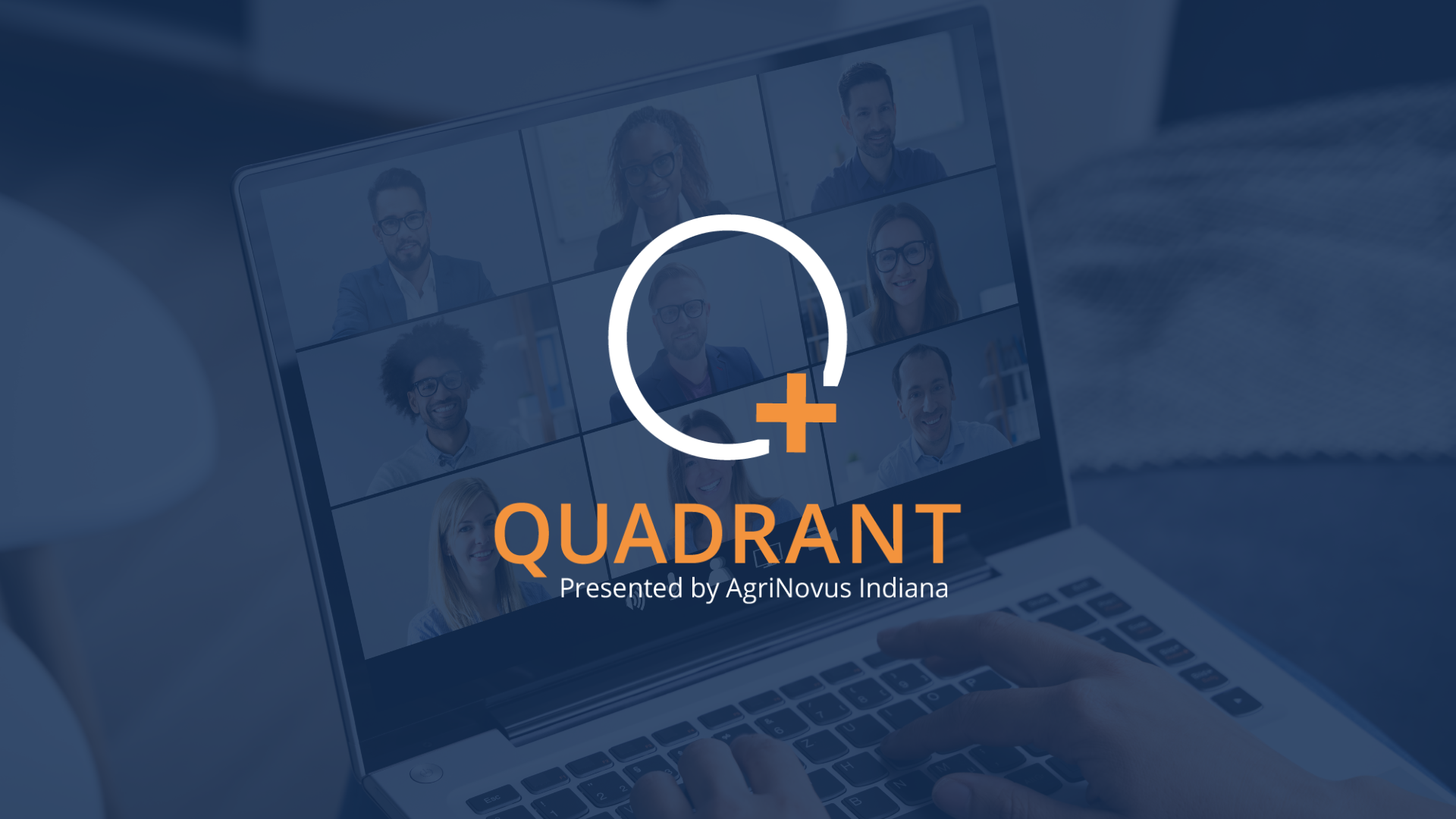 Quadrant, a now quarterly convening series aimed at bringing together a diverse group of professionals to further connect Indiana's agbioscience community, returns this month!

AgriNovus is shining a spotlight on animal health and nutrition in Indiana and how innovation + collaboration are quickly advancing this platform forward. Hear from researchers, producers and startups in the space on how we navigate a safe, abundant access to animal protein while focusing on sustainability and preservation of our natural resources.
Join us on Wednesday, May 26 from 1:00 – 2:30 PM!
Now held in a virtual venue, this won't be your typical online gathering… we will use an engaging platform that is a video-first virtual event space that fosters real-time collaboration and networking.

Program Timing: May 26
1:00-1:20 PM Networking
1:20-1:25 PM Introduction
1:25-1:30 PM Pulse on Investing
1:30-1:40 PM Startup Presentation: iYOTAH Solutions
1:40-2:00 Innovation in Animal Health Panel
2:00-2:30 Networking