AgriNovus Indiana Announces New Hire To Support Its Public Education Initiatives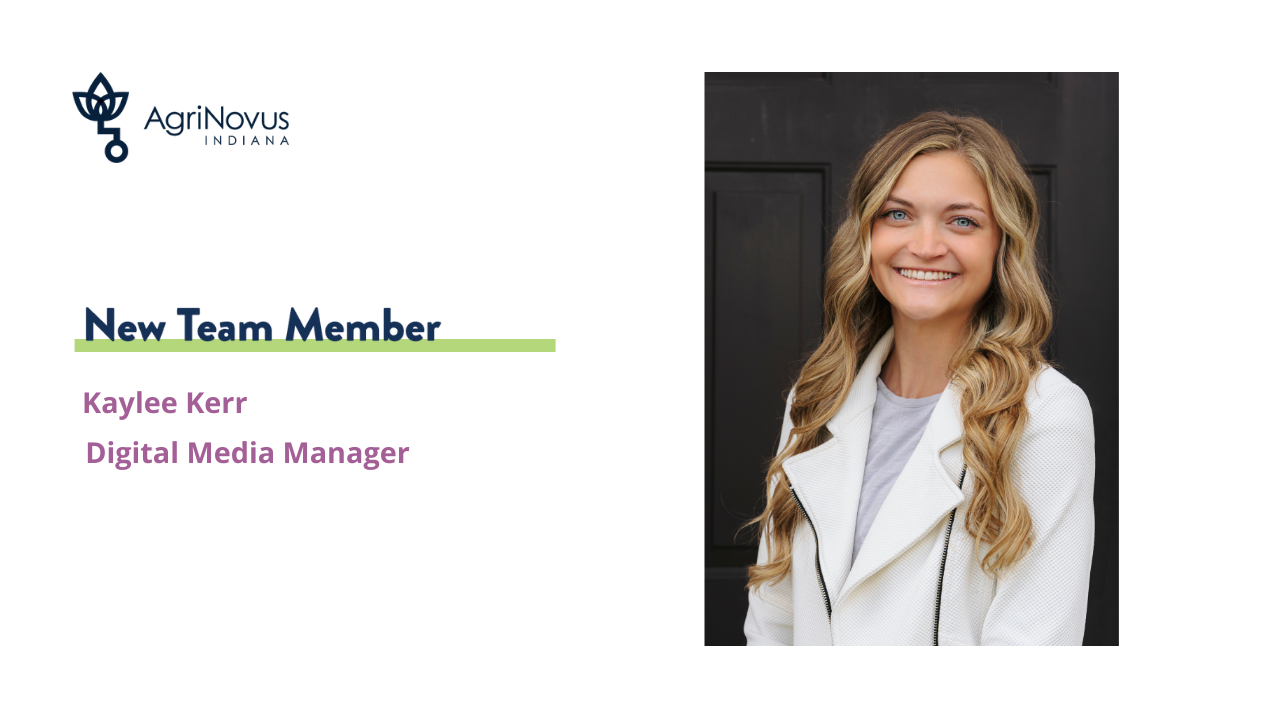 AgriNovus Indiana today announces a staffing addition to support its public education programming. Kaylee Kerr will serve as digital media manager and will continue the ongoing conversation on both the AgriNovus and Field Atlas digital platforms.
Through various channels and strategic partnerships, AgriNovus delivers timely content about the latest innovation and collaboration in the agbioscience sector, where food, agriculture, science and technology converge. This information is vital to stakeholders and those working in the industry but is additionally important as education for the general public.
"AgriNovus has a bold ambition to grow Indiana's agbioscience economy built on educating, inspiring and engaging people across the state and around the world," said Mitch Frazier, president and CEO of AgriNovus Indiana. "Kaylee's energy, coupled with her passion for design, photography and digital communications, make her a great addition to our team."
Kerr is a recent graduate of High Point University in High Point, N.C. She received her bachelor's degree in electronic media production and a master's degree in communication and business leadership. Kerr previously held digital media roles with Heartland Film, Newfields, Successful Culture International and High Point University.
This announcement follows several releases from AgriNovus in September, most recently the winning team of the 2021 Producer-Led Innovation Challenge. To learn more, click here.