BONUS PODCAST: AgriNovus announces HungerTech Challenge with $25K prize for innovators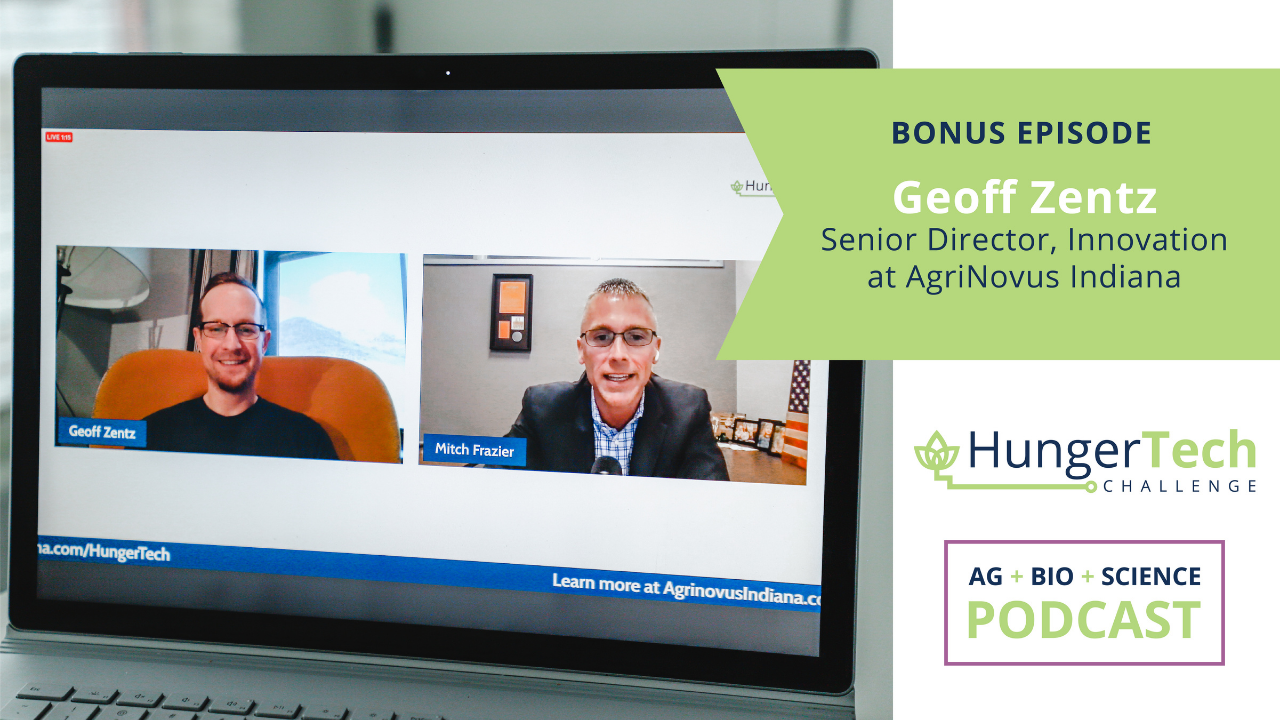 It's a bonus episode! This week, we are joined by our very own Senior Director of Innovation, Geoff Zentz, to launch a new challenge to the tech community: HungerTech. 
The HungerTech Challenge by AgriNovus Indiana will be a month-long technology challenge looking to use mobile-first technology to improve access to nutrition for people using the Supplemental Nutrition Assistance Program (SNAP).
Running throughout the month of June 2022, the HungerTech Challenge will help entrepreneurs, students, technologists, and existing companies ideate and iterate toward a minimum viable product that can be launched in a pilot with the State of Indiana. Participants will receive access to AgriNovus research data, connections to subject matter experts and mentors, as well as one-on-one coaching to develop their idea.
The winning team will be given the opportunity to launch their pilot during Q3 2022, be featured in a report to the United States Congress and receive $25,000 to launch their product to market. Learn more at agrinovusindiana.com/hungertech. 
Listen here: