PODCAST: AgriNovus at CES 2023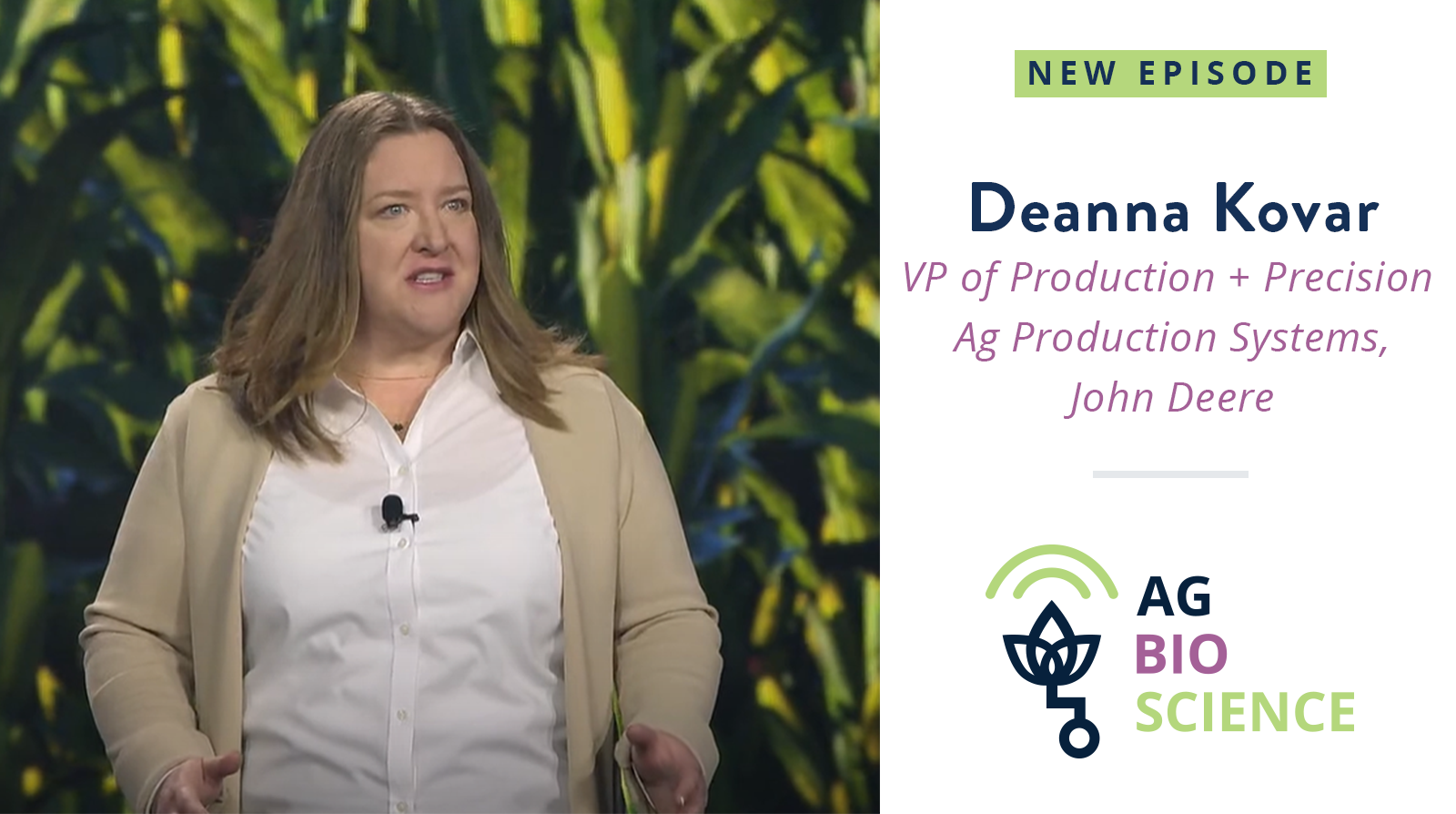 An audible gasp filled the room at CES 2023's opening keynote as the world's leading innovators heard John Deere unveil its new robotic technology, ExactShot, which gives farmers the opportunity to dose fertilizer with precision rather than apply an entire stream – creating healthier plants with less chemical use while saving farmers money. AgriNovus caught up with John Deere's VP of Production and Precision Ag Production Systems, Deanna Kovar, to talk about this continuation of the company's smart industrial strategy and putting farmers at the heart of everything they do.
Deanna also talks about the critical problems facing farmers – both economically and environmentally, the history of John Deere's investment into groundbreaking technology and being precise to make sure their tools create efficiency.  She also dives into what's ahead being bigger than what's behind us, finding and creating new uses for their current tools and drawing inspiration on tech solutions at the show, paving the way for potential application in agbioscience.
Listen here: