PODCAST: Agbioscience clicking with young talent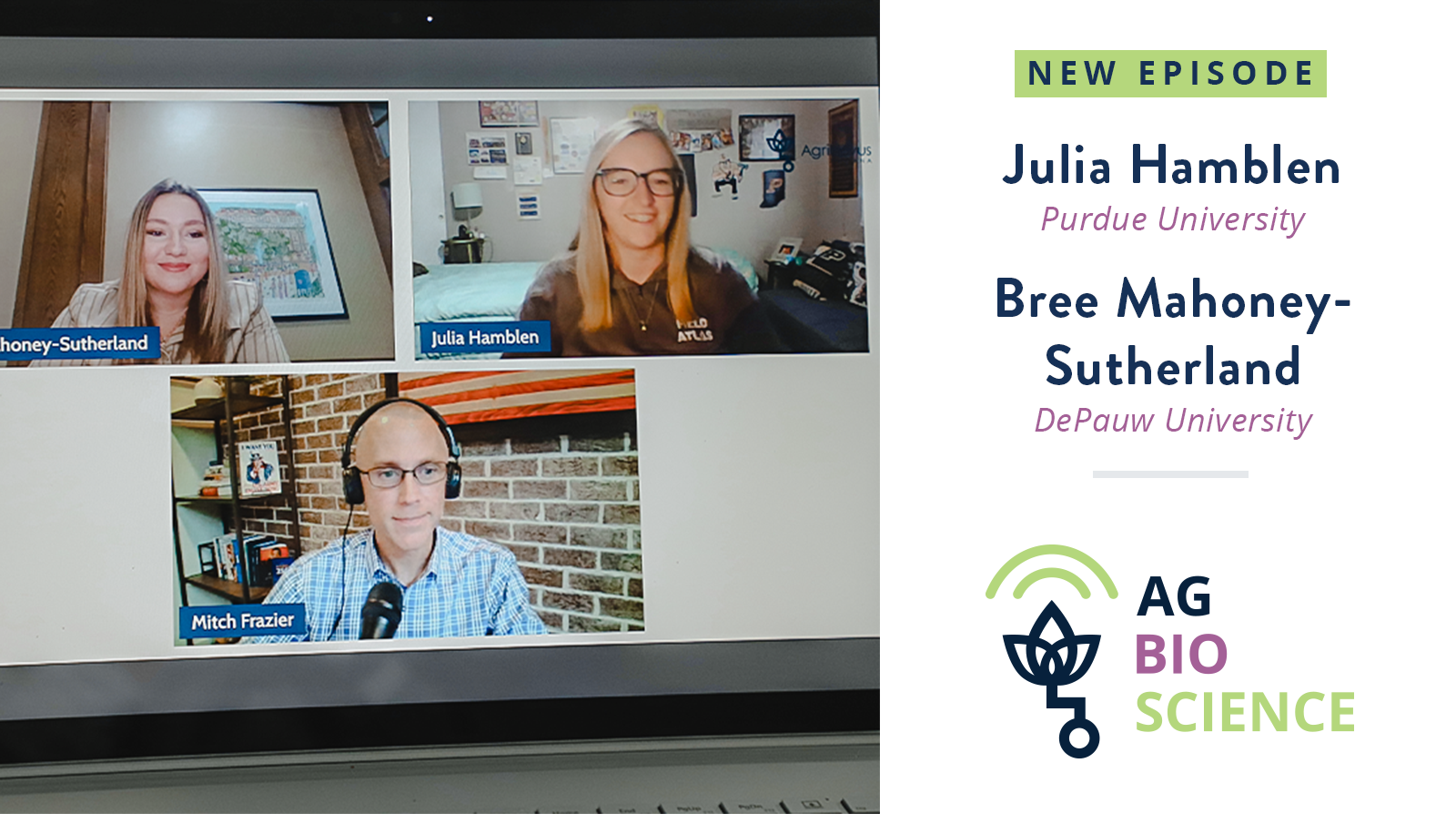 Last week, AgriNovus announced its sixth class of Field Atlas Ambassadors – students that serve as the on-campus peer connection to the online career exploration platform (MyFieldAtlas.com). After a handful of ambassador classes, several Indiana college campuses and lots of discussion surrounding the sector, one this is clear: young talent is learning what it means to work in agbioscience (and they really like it). Julia Hamblen is an agricultural education major at Purdue University and a three-time Field Atlas Ambassador while DePauw University biology major, Bree Mahoney-Sutherland, takes on the role as the first-ever ambassador on her campus.  
The two of them dive into what draws them to agbioscience, the surprise reaction from their peers when they realize the breadth of opportunities available to them and how they plan to advocate for the industry on their campus this semester.   
Interested in learning more about this year's Field Atlas Ambassador class? Visit MyFieldAtlas.com/Ambassadors. 
Listen here: