PODCAST: Collaboration defeats complexity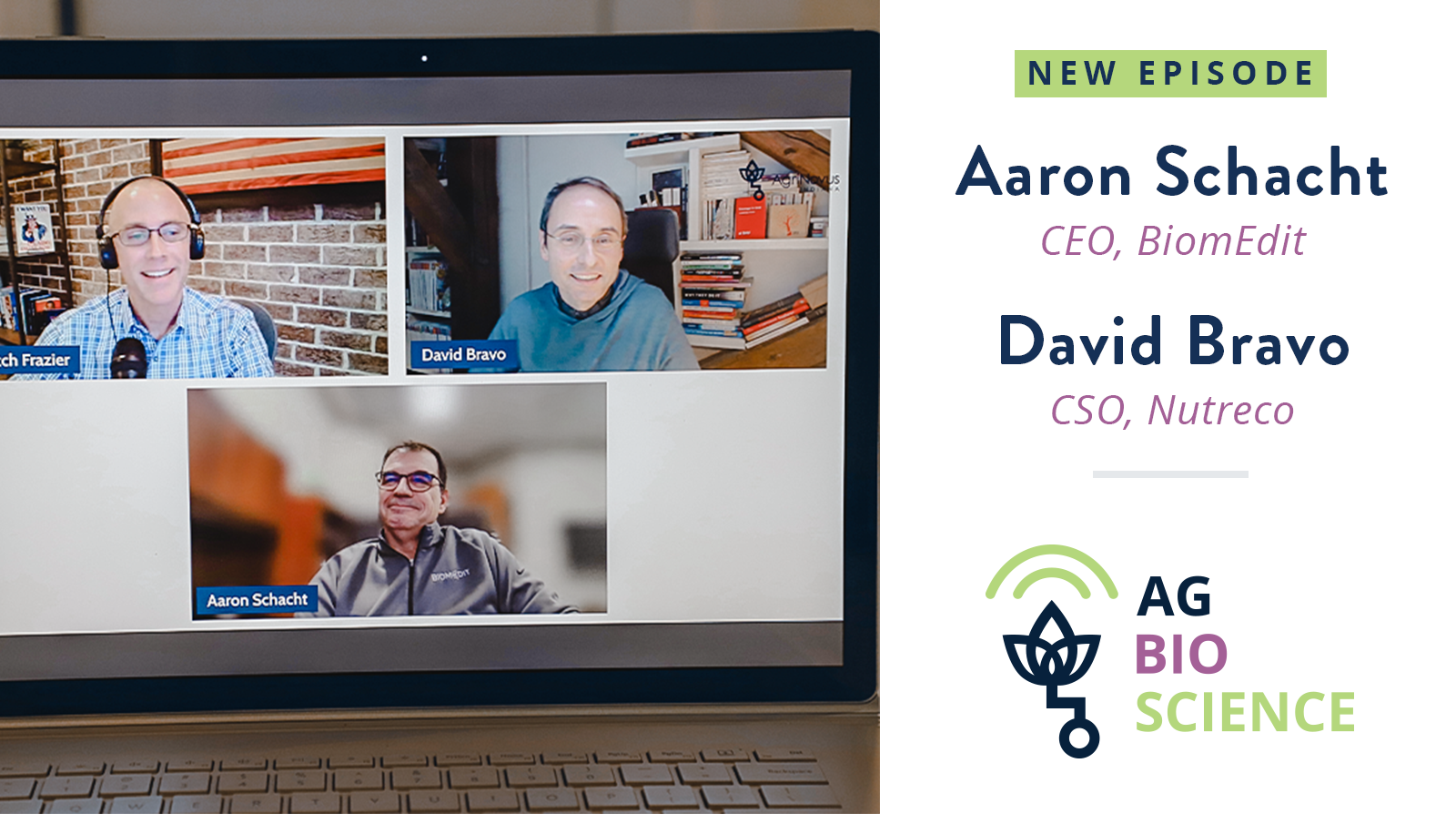 Microbiome has been heralded as a next frontier of unlocking the power of biology to drive healthier outcomes. This week, we bring together two pioneers focused on driving those outcomes in animal health: Aaron Schacht, CEO of BiomEdit, and David Bravo, Chief Science Officer at Nutreco. The two companies recently announced plans for a long-term strategic partnership focused on discovery, development and commercialization of next-generation ultra-specialty feed additives called Biom-actives to address livestock producers' health and sustainability challenges. 
The two leaders dive into the details of their collaboration and what the industry can expect in terms of new products. They also examine the power of partnership, a nice marriage bringing out what both companies do best and the luxury of good timing. David and Aaron also discuss the emergence of microbiome innovation, an environment of complexity creating difficulty for companies' continued ambition and turning that complexity into a competitive advantage.  
Read the full announcement on this partnership here.  
Listen here: