BONUS PODCAST: Soybeans, sustainability, StyroSoy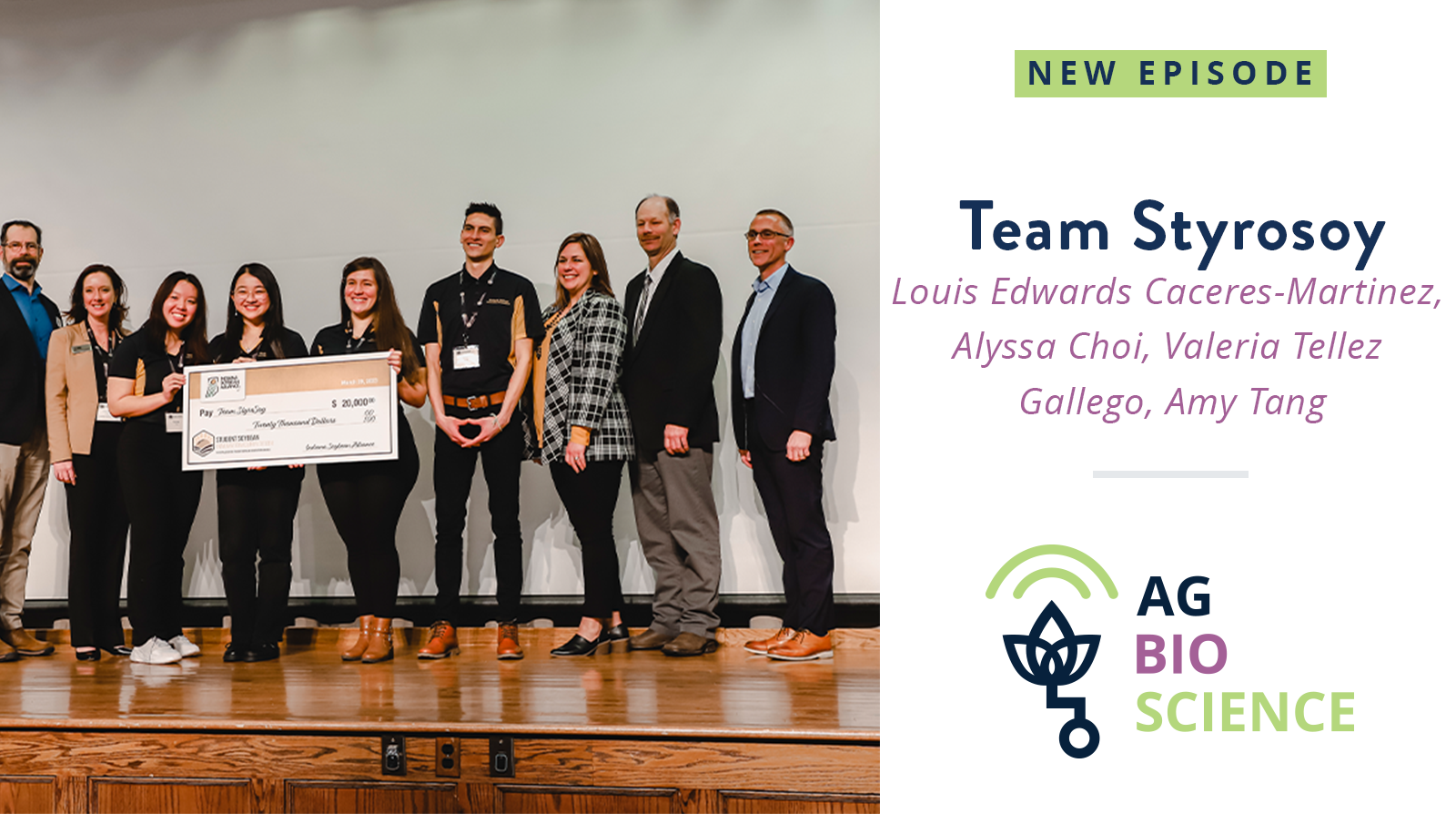 Indiana soybean production eclipsed more than 330 million bushels in 2022 making it the state's second-largest commodity crop. Twelve Purdue University student teams set out to transform those soybeans into new products during the Indiana Soybean Alliance's New Uses Competition and a winner was selected to receive the top prize of $20,000 just a few short weeks ago. Today we are joined by Team StyroSoy, winners of the competition, to talk through their innovative soy-based styrofoam product. They get into the critical problem that current styrofoam packaging presents, their varied backgrounds coming together to create a healthy team dynamic and all the challenges that come when creating a new product. The team also talks about the sustainability aspect of StyroSoy, its ability to serve multiple facets of the packaging industry and what's ahead for their team. 
Congratulations to Team StyroSoy! Members include Louis Edwards Caceres-Martinez, of Bogota, Colombia, a PhD student at the School of Engineering Technology at Purdue University; Alyssa Choi, a Purdue sophomore studying biological engineering from Addison, Ill.; Valeria Tellez Gallego, a PhD student studying industrial and physical pharmacy from Bogota, Colombia; and Amy Tang, a Purdue sophomore from Sao Paulo, Brazil, studying biological engineering and pharmaceutical sciences. 
Listen here: